Ginger, Choc & Orange
12 X 38g bags. The perfect balance of crunch and melt" Said the Great Taste Judges! Meet our spicey yet sweet Ginger, Choc, Orange. Take a bite & let each flavour dance on your taste buds. Perfectly baked, free from nasty ingredients & full of delicious flavours. Enjoy with a friend if you dare to share! Store me in a cool, dark, place.
Ingredients
Gluten Free OAT Flour, Chicory Root Fibre, Rapeseed Oil, Stem Ginger (9%) (Ginger, Sugar, Water), Coconut Sugar, Cacao Powder (4%), Cornflour, Water, Baking Powder (Monocalcium Phosphate, Maize Starch, Sodium Bicarbonate), Orange Oil (0.7%), Sea Salt.
Nutritrional Information
Per 100g - Energy 1742kJ, 418kcal, Fat 19.3g, of which saturates 1.0g, Carbohydrates 51.8g, of which sugars 17.7g, Fibre 18g, Protein 6.2g, Salt 0.67g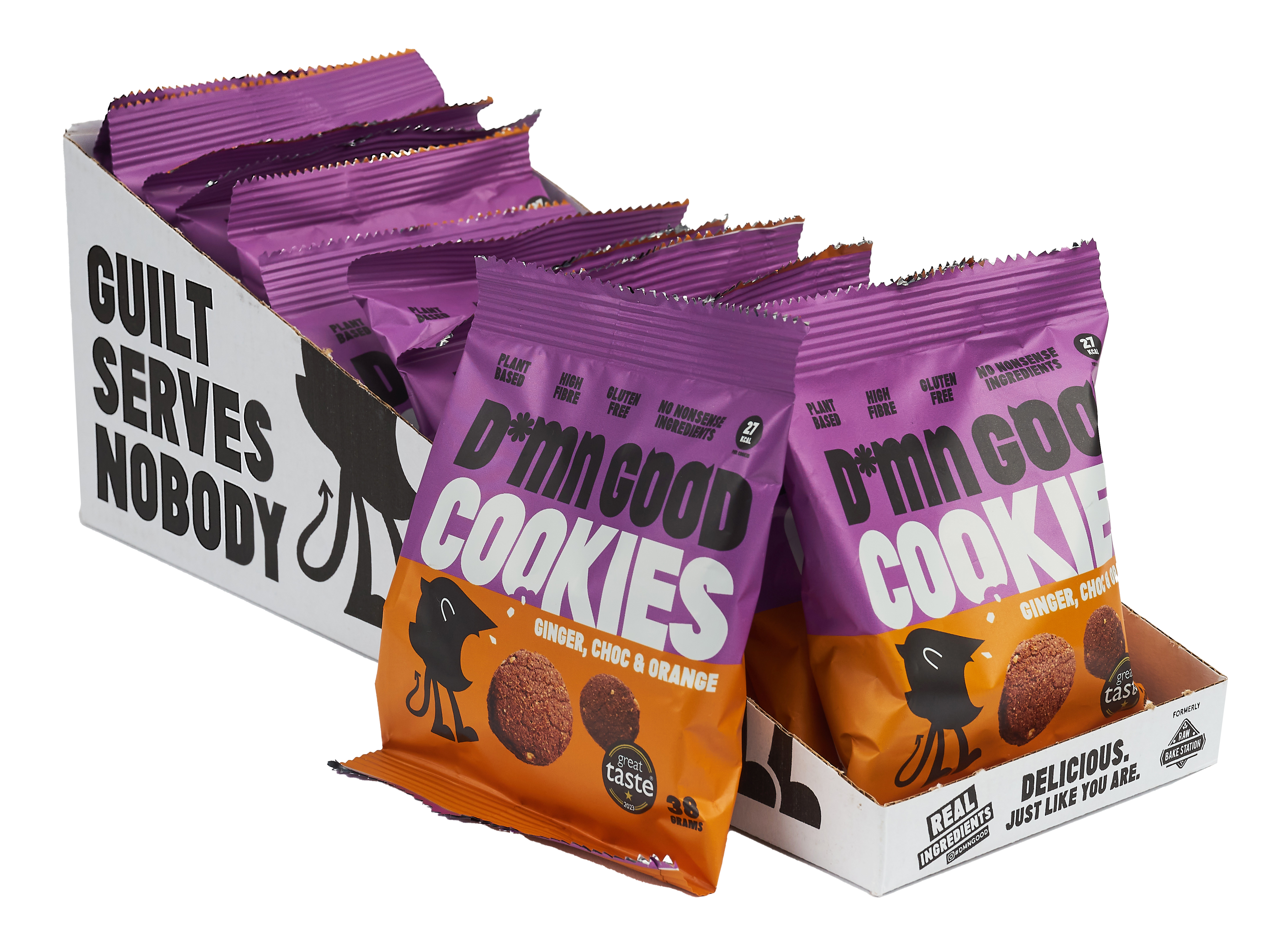 Ginger, Choc & Orange